Lecoinmontagne and Professionals
Are you a restaurant owners, an hoteliers, a promoters, real estate agencies, a community or an holiday centers?
With a 30 years experience, Lecoinmontagne accompanies you arranging or decorate your business.
Tastefully selected collections
Why selling to professionals and communities should rhyme with uniformity and lack of originality?
At Lecoinmontagne, we are always looking for original items to highlight your interior, all at the best value for money.
For you, it is the better choice to emphasize your activity, to mark the minds and to retain your customers.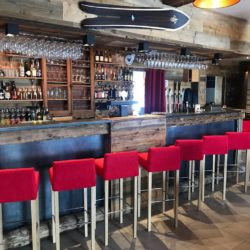 Prices
We can offer preferential prices for your professional furniture project. They are largely related to the volume of items that you are ordered.
Tables, dishes, beds, mattresses. We will set you a quote in the shortest possible time according to your needs.
Advices
Whatever your project, we will offer you the right products by providing you effective advices.
We already worked with many professionals, which allowed us to have expertise, knowledge and experience: ordering chairs for a restaurant, bunk beds for a holiday center, high stools for a wine bar and much more .
Thanks to this we know your constraints, whether technical or regulatory: standards, reliability, monitoring and after-sales service.
Follow Up
We offer many items, selected for their ability to be followed up in time.
Most of the furniture and other items such as dishes, plates or glasses are in a permanent collection, which grants you the restocking.
After-Sale Service
Although we carefully select our suppliers and products, a defect may occur. What really matters is how this problem will be solved.
At Lecoinmontagne, we will firstly offer you the product that is best suited to your use, this is important to avoid bad choices and having quality items.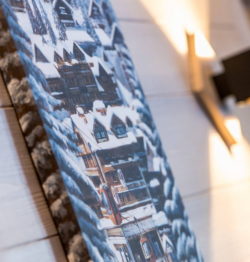 Valuables suppliers
Since 1988, our store has been surrounded by reliable suppliers selected with high standards, for manufacturing quality and originality.
We offer you many furniture and decorative items suiting to your use.
Many of our suppliers are very proficient in professional furniture. We woven a real exchange relationship, which allows us to be responsive to your requests.
Delivery Really Matters
Delivery Really Matters
Whatever items type you decide to purchase, we are help you choosing the delivery method.
Our own deliverer-mens may drive far, especially when it comes to bulky furniture requiring cautious handling. We often move in Savoie and Haute Savoie, Hautes Alpes, Alpes de Haute Provence, Bouches du Rhone and many other departments or countries.
If your order have many decoration items requiring little handling, we use shipping networks to send your order on a handling pallet.
For large items in places we can not move to, we work with professional furniture carriers, able to perform those operations.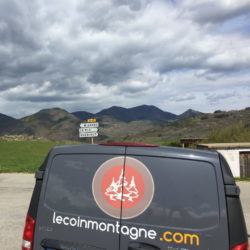 Let us know about your project